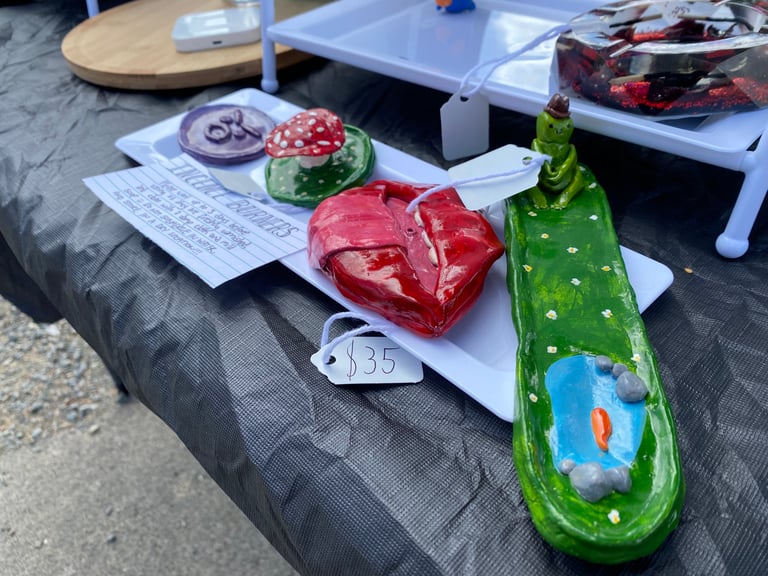 Handmade incense burners, hand sculpted and painted. All kinds of cute and funky designs, and so many more to come!
CARE INSTRUCTIONS:
•Do not submerge in water.
•Gently wipe with warm, damp cloth and dry immediately with paper towel. Please be gentle to ensure you don't damage the designs!
•Store in a dry place. Avoid keeping near sinks, in bathrooms or outdoors.
•Avoid direct sunlight to ensure its colours don't fade.